Josh Allen With the Glitch in the Matrix Touchdown Celebration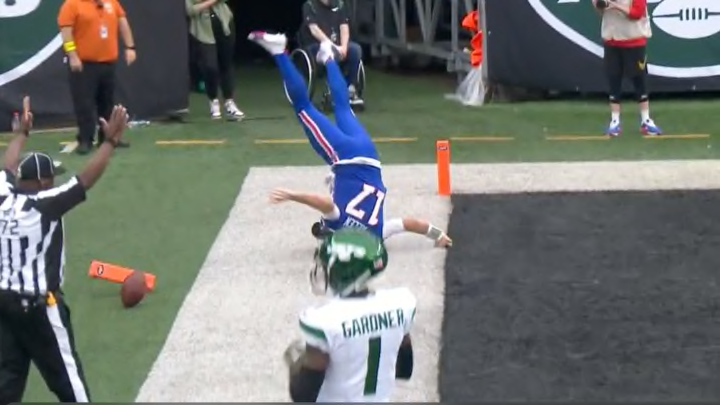 Josh Allen scored two first half rushing touchdowns against the New York Jets in Week 9. The Buffalo Bills quarterback scored his second touchdown on a 36-yard scamper that ended with Allen stumblediving (not a typo) towards the pylon. He then slid a few yards before shrugging his shoulders and flipping himself up into a hand stand. The laws of physics have no real way to explain what Allen does here beyond glibly referring to it as a glitch in the Matrix.
I mean, if you were to see this image without context, you would assume something horrible had happened.
Josh Allen is truly one-of-one. Might as well nix one of those giant buffalo statues and replace it with Josh Allen standing on his head.