Jimmy Butler Listening to My Chemical Romance, Making Half-Hearted Tampering Claims After Bucks Land Damian Lillard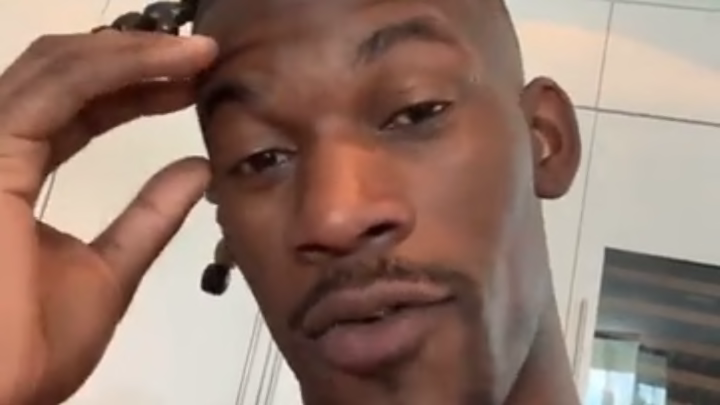 Months of Damian Lillard-to-Miami rumors and speculation went up in smoke this afternoon as ESPN's Adrian Wojnarowski dropped the large-payload bomb that Lillard was headed to Milwaukee to join forces with Giannis Antetokounmpo as part of a three-team trade. All across this great country, NBA podcasters stopped listening to the War on Drugs long enough to man their battle stations and record an emergency episode.
Heat star Jimmy Butler, who could have really benefitted by adding Lillard to the backcourt, took a different tact: going on Instagram and making some allegations his heart didn't seem too invested in levying.
"Yo NBA man, y'all need to look into the Bucks for tampering… Y'all didn't hear it from me, but I heard it from somebody."
You didn't hear it from me is an amazing line considering it's you talking into a camera on the internet but hell, times are weird. The Heat, given a robust culture of overachieving, will likely find their way back to the Eastern Conference Finals somehow this year. But make no mistake, the mood is dour.
We know this because Butler was blasting My Chemical Romance's Helena during his video — like a person does when their significant other breaks up with them right before their sophomore year breaks for the holidays.
Came a time/When every star fall/Brought you to tears again/We are the very hurt you sold/And what's the worst you take/From every heart you break/And like a blade you'll stain/Well, I've been holding on tonight
This league. It's so emo. Stephen Curry isn't in the only sharpshooter in the business of misery.