Will the New York Jets Season Be Doomed By the Chinese Accessing Their Playbook?
One WFAN host has a theory.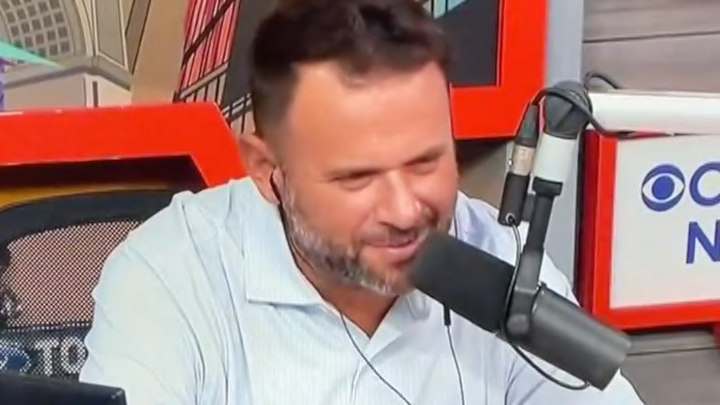 New York Jets head coach Robert Saleh, like a lot of people, uses TikTok. Since it's mid-August and people are desperate for anything NFL-related, this is clearly content. WFAN's "Joe Benigno" pounced on the opportunity to take something extremely innocuous and turn it into a potential international conspiracy on Boomer and Gio this morning, cooking up an absolutely absurd, yet humorous event horizon in which the Chinese somehow gain access to Gang Green's Week 1 playbook against the Buffalo Bills and then share that information with Sean McDermott.
"Going to have a miserable season now because the Chinese have all your information now, they have all your plays," "Joe Benigno" fretted. "I'm telling you right now, there is someone in China who knows exactly what you're going to do offensively Week 1 against the Bills and they're going to get it to McDermott and then you're going to lose."
This is both some Pepe Silvia-level delusion and excellent sports radio. Now, if you're wondering why someone on the other side of the planet would have such a vested interest in an early AFC East matchup, "Beningno" has a theory.
"The Chinese, they don't like New York — they like Upstate New York, they don't like New York, New York."
Insane stuff. But definitely something a high-profile member of the Jets might be conditioned to believe based on how the chemtrails in the sky are hitting today. Honestly, I'd be more worried about another coach in the division leveraging this situation — the one who has a long and sordid history of gaining a decided schematic advantage through nefarious channels.
Something to keep an eye on. Your third eye.
UPDATE: Thanks to Awful Announcing, I am now aware this was Gregg Giannotti doing an impression of midday host Beningo. Hands up, that's on me. We are currently printing up the entire WFAN depth chart complete with photos and such a mix-up will not happen again.