Sick Freaks Make Bizarre Request to Jeff Passan, Get Exactly What They Want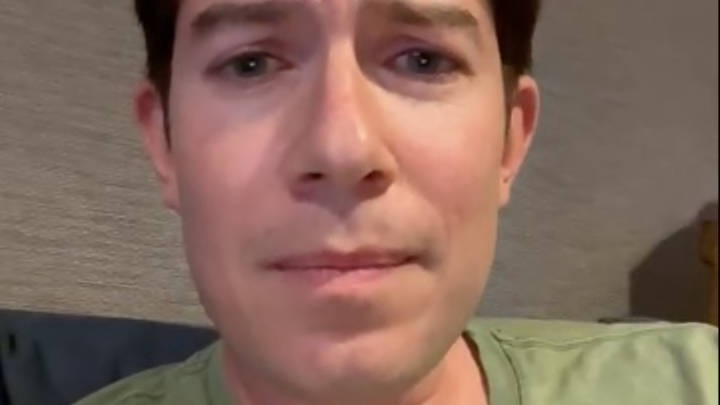 The Los Angeles Angels snapped a 14-game losing streak last night as Shohei Ohtani was lights-out on the mound and crushed a go-ahead home run as only he can do. Someone's revolutionary idea to use Nickelback in order to break free of a devastating skid was just delightfully stupid enough to work. And that's great. There's more than half the season left to play and legal scholars maintain the Angels are actually allowed to capitalize on having both Ohtani and Mike Trout in the prime of their careers without fearing punishment.
At some point, and the details really aren't important here, some real sickos with internet access game ESPN baseball insider Jeff Passan the idea to commemorate the win with a rendition of a parody of Nickelback's Photograph sung by Elmo. Which was a vine he happily grabbed onto and followed deep into the night as he wrote, recorded and disseminated the absurd and upsetting content.
Passan's Elmo impression rears its puppeted head every now and again and journalistic fairness requires me to say that it's very good. But it is just so unsettling to hear the voice do non-Sesame Street things. Call me a traditionalist but Elmo should have no concept of pop culture. He should be focused on making up songs that teach kids how to safely cross the street and constantly pestering Gordon and Abby about checking out an old boot he found. Good, clean stuff like that.
One wonders if a Pandora's Box has been opened here and the reporter will be inundated with requests for all sorts of bizarre stuff. Maybe that's what he wants. Just saying that Elmo could sing anything. And if you want to hear one of baseball's most prominent voices modulate to sound like a glorified red car wash glove croon, no judgement here. We all need hobbies.