Hollywood Brown Called For Horrible Offensive Pass Interference After Two Defenders Ran Into Each Other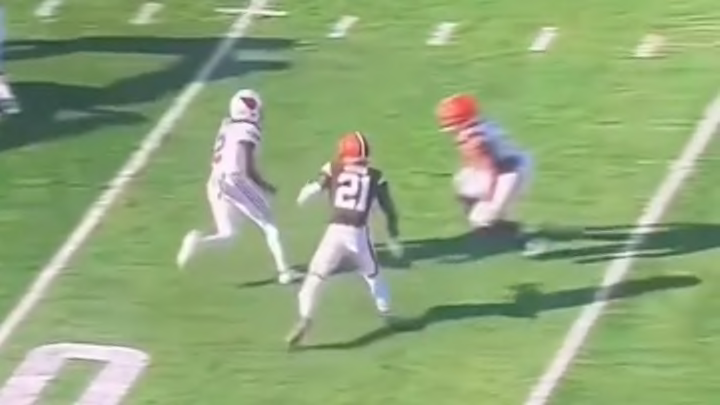 The Arizona Cardinals had their hands full with the Cleveland Browns in Week 9. Clayton Tune, a rookie fifth round pick, started the first game of his career following the trade of Joshua Dobbs to the Minnesota Vikings. Tune struggled mightily, completed just six of his first 12 passes for a total of 27 yards midway through the third quarter. And then there were the officials...
In the second quarter Hollywood Brown was called for offensive pass interference on this play. Brown simply ran and turned around and two defenders collided. No one made contact with Brown.
The best justification of this is that it was a pick play, but the other eligible receiver wasn't even in the video. This penalty wiped out a big gain and first down for Rondale Moore.
It's hard to tell whether this is worse than the roughing the passer penalty on KJ Henry, but it's quite a conversation to have. Are you allowed to tackle a quarterback? No. Are you allowed to turn around if two defenders run into each other nearby? No. Really makes a difficult game much harder when you put it like that.