Incredible Video of Thick Hail, Flooding Hitting Denver
This does not look like fun.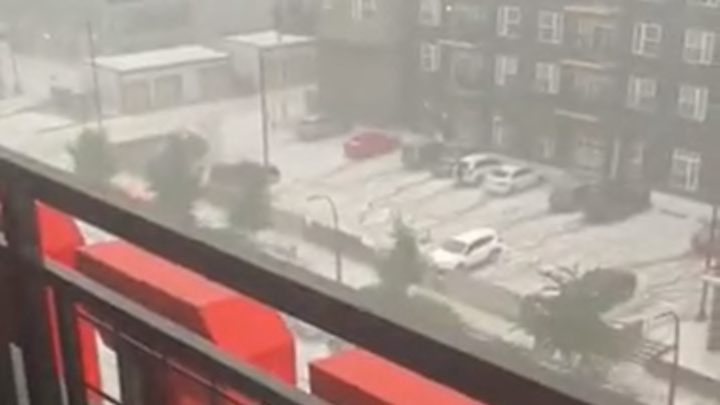 More crazy weather is hitting the country this week and Denver was the target on Thursday. The downtown area got absolutely clobbered by hail as a storm system passed through the city. The hail was so thick the aftermath looked like a snowstorm had hit town.
Check some of these videos and photos out:
At Coors Field, some of the Colorado Rockies had fun checking out the field in the aftermath. Elias Diaz and German Marquez were both having a blast with it:
The hail was also accompanied by torrential rain which caused flooding almost immediately:
Denver isn't the only spot facing severe weather as the Midwest has once again faced ugly conditions. A tornado did massive damage in Greenwood, Indiana on Sunday, and more storm warnings hit the middle of the country today.
Here's hoping everyone in Denver stays safe as the storm passes. Hail and flooding are no fun.