Terrifying Video of Tornado Hitting Houses in Greenwood Indiana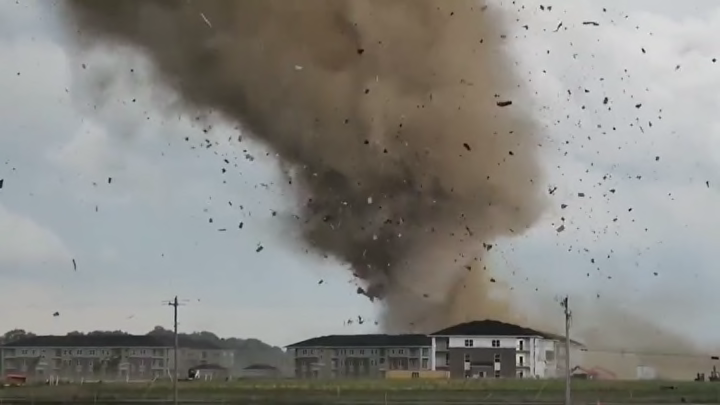 On Sunday, a tornado touched down near Greenwood, Indiana, a town just south of Indianapolis. Multiple videos emerged showing the twister hitting a housing development and they are absolutely insane.
Here's a look at the footage we've seen already:
That's terrifying. A number of houses were visibly damaged. Here's hoping everyone is OK and that no one was injured.
Here's a look at the aftermath of that incident:
Tornado warnings have been issued across central Indiana on Sunday and the clouds look angry.
The state weather map at 4 p.m. ET looked really bad, so it wouldn't be surprising if tornados hit other parts of the state.
The storm system now seems to be heading southeast, with Indiana towns like Bloomington and Evansville impacted, while in Kentucky, Louisville and Lexington both face warnings as well.
Ohio could also be impacted over the next stretch of hours, so if you're in any of those areas please be safe.