Golf Channel's Story on Sam Bennett and His One-of-a-Kind Tattoo Is Incredible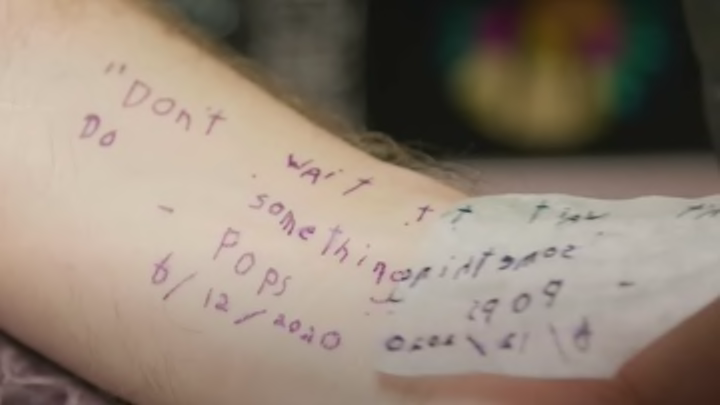 Sam Bennett, the reigning U.S. Amateur champion, is playing in this weekend's Masters. If you're not a diehard golf fan, there's a chance you've never heard his name before. I would have had a hard time picking him out of a lineup — and certainly didn't know anything about him other than he competes for Texas A&M — before catching this brilliant and affecting piece put together by Golf Channel's Ryan Lavner. It chronicles the heartbreaking but soul-affirming story of Bennett watch his father fight early-onset Alzheimer's and how a handwritten note toward the end will live on forever in the form of a tattoo on his forearm that reads "Don't Wait to Do Something."
It is well worth nine minutes of your time and you'll be overwhelmed by appreciation for a 23-year-old who has been forced to be mature beyond his years, bravely asked for help when he needed it, and channeled the most difficult time of his life into something that will stand forever.
Golf Channel's storytelling is reliable and often beautiful. Their writers are given time and space to give the proper care and poetry. Lavner brought us into this family and showed just how brightly this young golfer shines. Of course, that last part may have been the easiest because Bennett is absolutely electric on the course, twirling his club like a madman, walking putts in, and just generally radiating with energy.
He'll tee off at 1:36 p.m. ET today and get to play alongside defending champion Scottie Scheffler and Max Homa. It would be fantastic if Bennett provided some thrills and prolonged contention, but even if he doesn't, he'll have a long line of fans who can't wait to see him out there with more regularity because how could you not root for him?