A's Announcer Glen Kuiper Used a Racial Slur During Broadcast, Apologized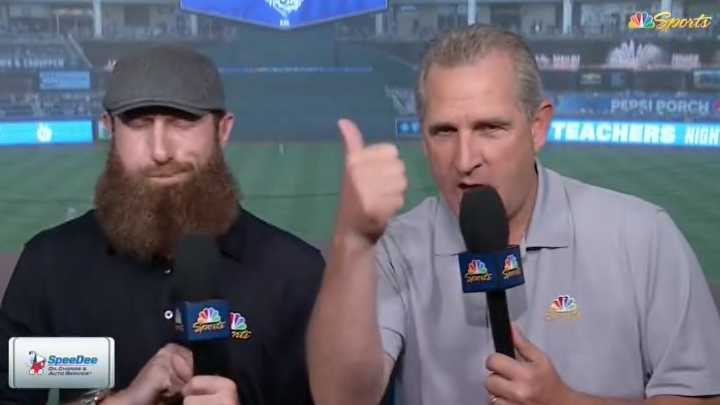 The Oakland Athletics began a series in Kansas City on Friday. Glen Kuiper and Dallas Braden were on the call for NBC Sports Southern California. During the into Kuiper suffered an extremely unfortunate slip of the tongue and used a racial slur.
Kuiper was doing his intro and was talking about visiting the Negro League Museum, which is located in Kansas City when he instead said the N-word. It's unclear if he realized what he had done in the moment as he went on to mention Arthur Bryant's Barbeque, but he was back to apologize in the sixth inning.
"A little earlier in the show, I said something, didn't come out quite the way I wanted it to and I just wanted to apologize if it sounded different than I meant it to be said. And like I said, I just wanted to apologize for that."
Here is video of both the apology and original incident.
The A's released a statement, via ESPN:
"The Oakland Athletics do not condone such language. We are working to address the situation."
Considering this wasn't a hot mic situation like with Thom Brennaman, he will probably get the benefit of the doubt.
UPDATE: Kuiper has been suspended. Here is the official statement from Bob Kendrick, the President of the Negro League Baseball Museum, who met Kuiper on Friday.