Giants Players Fought on Sideline While Getting Blown Out by Cowboys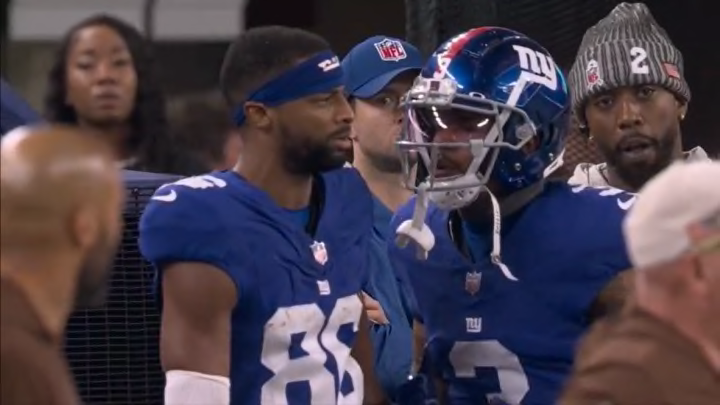 The New York Giants are getting blown out by the Dallas Cowboys on Sunday and even players' parents are questioning offensive play-calling. Things got so bad late in the game that New York's players started yelling at each other on the sideline and head coach Brian Daboll had to step in.
While trailing 35-7 late in the third quarter, cameras caught Sterling Shepard and Darius Slayton arguing, and then Daboll coming over to try and make peace.
Here's video:
That's not a great sign. The Giants are about to fall to 2-8 a year after going 9-7-1 and reaching the Divisional Round of the playoffs. They were one of the NFL's sexy sleeper picks entering the 2023 season. They were bad to start but now have lost quarterback Daniel Jones for the season to a torn ACL.
Daboll's team looked like it was on the rise but now it appears the Giants are falling completely apart.