Jonathan Allen After Another Commanders Loss: 'I'm F---ing Tired of This Bullsh-t'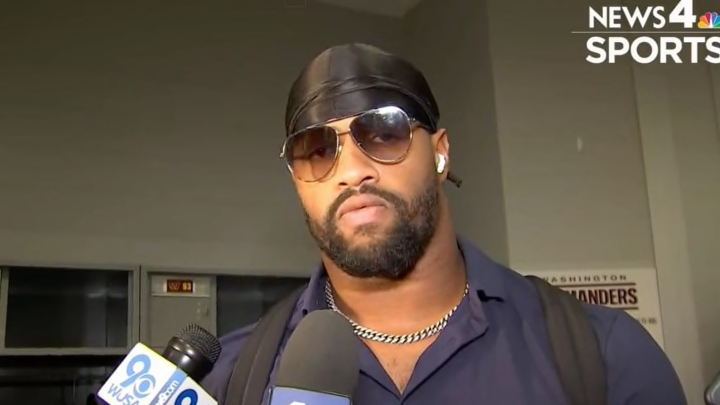 Jonathan Allen /
The Washington Commanders lost an extremely ugly game on Sunday, a sentence that has been written many times over the last few years and will continue to be written many times until there are major changes within the organization. And there appears to be nobody more sick of it than star defensive lineman Jonathan Allen. Speaking to reporters after losing 14-7 to the New York Giants, Allen's frustration bubbled over and he told the media that he's "f----ing tired of this bullsh-t" and that it's been the same thing for all of his seven-year career with the team.
He's not wrong, but still -- not a great thing to hear!
All that said it's a pretty tame thing to hear from a defensive leader after his unit gave up exactly two touchdowns and the offense was unable to bring home the victory. There are myriad problems with the Commanders, most severely an offensive line that gave up six sacks, but for the last few years the defensive line has not been one of them. Allen and his colleagues have regularly put forth solid-to-great performances every Sunday for years now and aren't seeing results in the win column.
So, yeah. We'd be sick of all this bullsh-t too.