Emmanuel Acho Went After Doug Gottlieb on Twitter Following Sam Acho's 'Trash' Take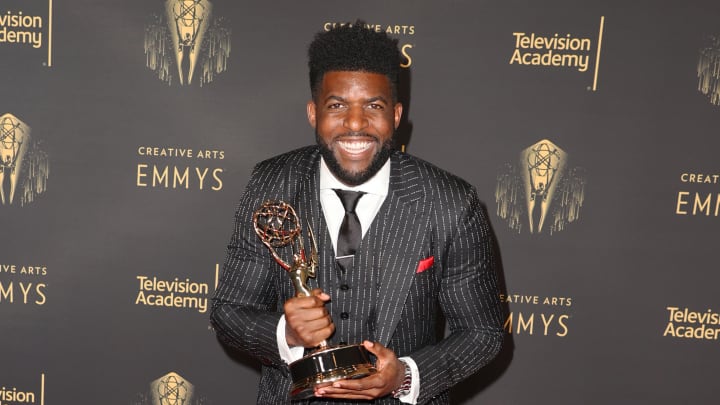 2021 Creative Arts Emmys / Kevin Winter/GettyImages
ESPN's Sam Acho shared a pretty spicy opinion on First Take Thursday, leaving Patrick Mahomes off his list of the top five quarterbacks in the NFL. It was such a bold opinion that we even wrote a post about it. We were not alone in finding this to be a questionable take. Doug Gottlieb of FOX Sports subtweeted Acho this evening saying if you didn't think Mahomes is a top five QB then "you probably shouldn't talk about football for a living... or to friends... or strangers.." This caught the attention of FOX Sports' Emmanuel Acho who went right after Gottlieb.
Gottlieb quote tweeted Acho back, pointing out he had no defense of Sam's take.
Usually, a bad take on ESPN results in a day's worth of programming on ESPN, but this time it resulted in two FOX Sports personalities going at it on Twitter. After being called a dick, Acho seemed to end things by saying if you don't agree with someone's sports opinoins you should "*respectfully*" disagree.
Something for everyone to think about.