Emmanuel Acho Posts Social Media Quarterback Freestyle After Chargers Refuse to Give Him Sideline Pass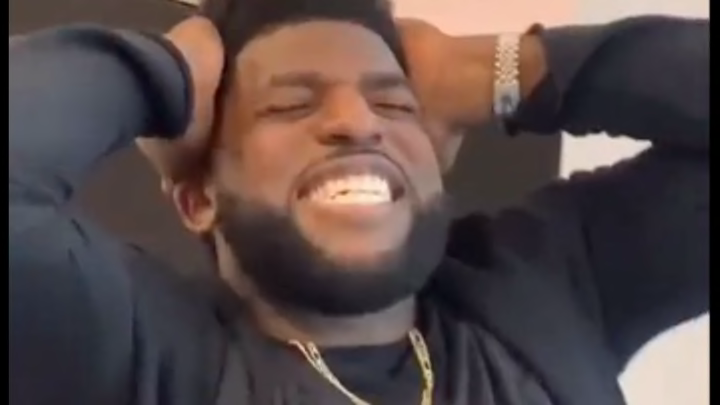 Emmanuel Acho /
Of all the... unique takes Emmanuel Acho has thrown into the takeverse this NFL season, the one that caught the most traction was that Justin Herbert is a social media quarterback. The crux of his argument was that Herbert makes so many cool throws that he doesn't catch the same criticism for the mistakes Tua Tagovailoa does. It now appears that his constant broadcasting of that take has led to unexpected consequences.
Acho posted a video this morning in which he said the Los Angeles Chargers denied him a sideline pass for today's matchup against the Miami Dolphins, a game featuring the two QBs Acho loves to compare. The implication being that he got denied that pass because labeling Herbert a social media quarterback has put him in no one's good graces. He then rapped about it.
You read that correctly. Acho's answer to the situation was to drop a freestyle. It is, um, something.
Some half-decent bars in here if we're being totally honest. Quite the video to start your morning.