Draymond Green Apologizes For Kendrick Perkins Comments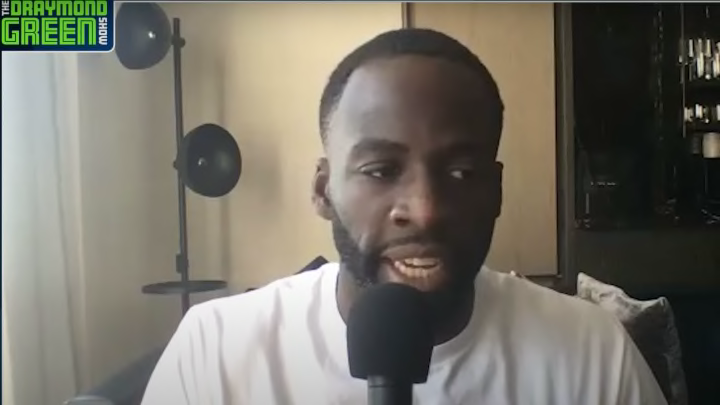 Draymond Green /
Draymond Green and Kendrick Perkins' clash appears to be coming to a conclusion. For those who missed it, Green blasted Perkins on an episode of his podcast released last weekend. Perkins took serious issue with Green's choice of words and said as much in a Twitter video that he later had to delete. Less than a week later, Green is trying to make amends.
In a new episode of The Draymond Green Show, the Golden State Warriors forward apologized for how he spoke about Perkins.
"The other day, when I was speaking, I used a word that carries a racial connotation. When I used the word, I could've very well replaced the word with 'clown.' I could've very well replaced the word with 'idiot,' 'moron,' I could've replaced the word with anything and continued in stride. And the word I am speaking of is, I used the word 'c--n.' As you know from me, I don't hide behind anything. I stand on what I mean and what I say.... As someone who stands against racism and someone who has stood against it for years, who is not afraid to get out in front of it, I can admit right here that I was wrong. Regardless of how I may use the word with my friends or how that word may be perceived anywhere else in the world, it was wrong here. And that I will acknowledge."
Green basically explained in the above video that the word he used means something different where he grew up and he used it too casually without considering the implications of how it may be perceived, especially with the platform he has. He revealed lengthy conversations with Joe Dumars and Adam Silver helped make him realize that he screwed up, and as a proud member of the "new media" he has to stand up and acknowledge he did wrong.
Hopefully that's the end of that. Petty squabbles are fun content fodder but this reached a new level that was only hurting both sides.