Bill Burr's Wife Nia Renee Hill Flips Off Donald Trump on Jumbotron at UFC 295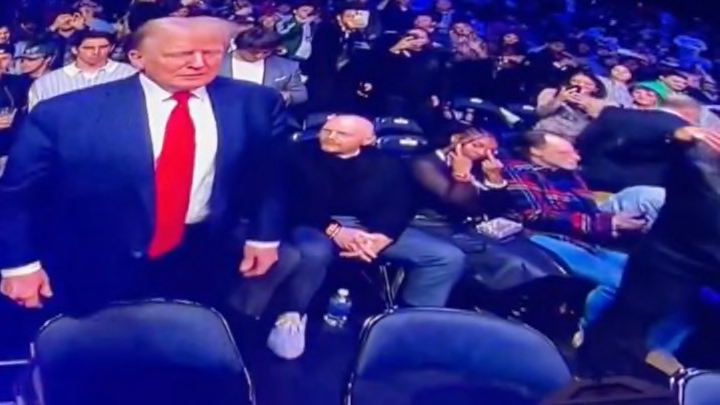 UFC 265 /
Donald Trump appeared at UFC 295 last night at Madison Square Garden in New York City. It is somewhat surprising he found time to attend the fight given his various court dates and campaign trail obligations, but he made it work. And, as often is the case with the former president, his presence led to a viral moment.
As Trump entered the arena ahead of the Procházka-Pereira main card, he got put up on the Jumbotron. This allowed everyone in the arena to watch a woman seated just to Trump's left give him a dirty look before throwing up two middle fingers. It turns out that woman is Nia Renee Hill, an actress and producer who attended the fight with her husband, Bill Burr.
Burr can also be seen in the video but appeared to barely register the presence of Trump.
Here's the full entrance of Trump, flanked by fellow luminaries Tucker Carlson and Kid Rock.
An entertaining night for all sorts of reasons at MSG last night, as the crowd was treated to this amusing moment before watching Alex Pereira take down Jiří Procházka by TKO in the second round. Everything they came to see and then some.