Donald Trump on Golden Showers: 'I Don't Like That Idea'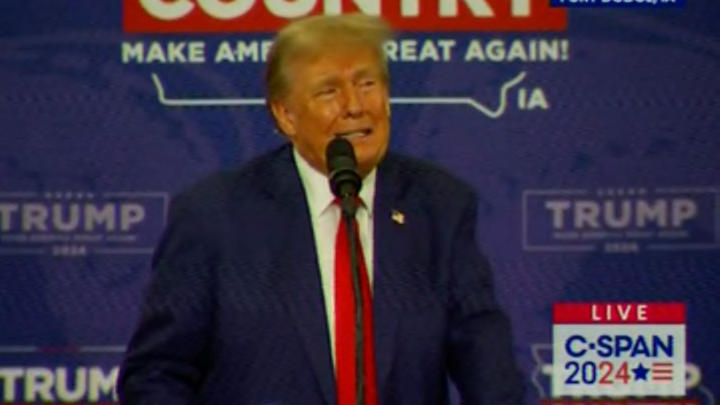 Donald Trump /
The Donald Trump campaign was in Iowa last night (again) and the former president said some real weird stuff to the crowd (again). Speaking at the Iowa Commit to Cacus event in Fort Dodge, Trump somehow wandered into discussing a report from 2016 that he had been caught on camera by Russian authorities being urinated on by sex workers (known as a "golden shower") in Moscow. It was a very dubious claim at the time and has grown less believable in the seven years since it first surfaced but for whatever reason Trump decided to talk about it with his supporters last night.
This led to one of the weirder soundbites in recent Trump history. Not the weirdest, to be sure. But it's up there.
Trump explained to the crowd that his wife, Melania, didn't believe the claims because he's too much of a germaphobe. This led to him proclaiming "He's not into golden showers, as they say they call them. I don't like that idea."
You truly never know what you're going to get from Trump at any speech nowadays. The unpredictability is at an all-time high. If he makes it to another televised debate the censors might be working overtime to make sure whatever uncouth things he might say doesn't reach the ears of the audience.