Dodgers Fans Get Into Parking Lot Brawl After Loss to Twins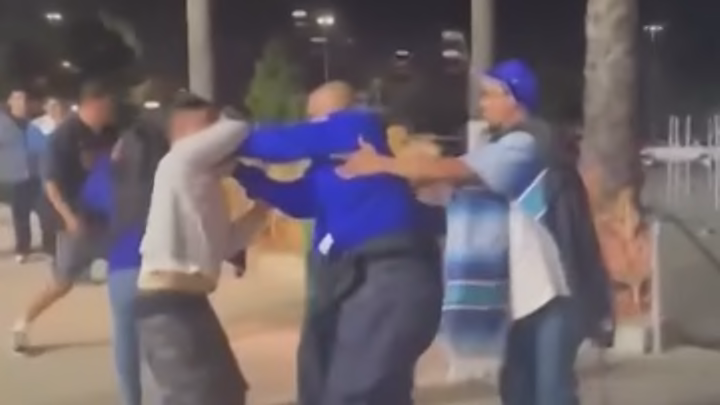 Dodgers fans fight /
Things can get nasty around Dodger Stadium during baseball season and we were served another example earlier this week. After the Los Angeles Dodgers dropped a home contest to the Minnesota Twins on Tuesday night, a group of Dodgers fans got into a pretty big fight in the parking lot after the game.
You can see the video below via TMZ. One fan appeared to get knocked out after taking a hard fall to the concrete.
I'll never understand the postgame parking lot fight. You are so close to home! Just gotta hop on the bus or the train or in the car or whatever and you can take out your frustration in ways other than fistfights with strangers. Just baffling.
Hopefully nobody involved was seriously hurt and everybody will be better next time. Hopefully!