Dodgers Fan Drops Giants Fan in Post-Game Fight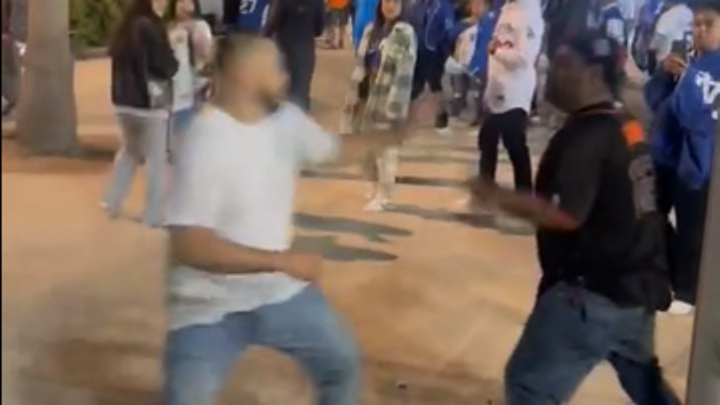 Another day, another fight at Dodger Stadium.
After the Los Angeles Dodgers whipped the San Francisco Giants 9-1 Wednesday night, fans emptied out of the stadium and wound up a little too close to each other. While we don't know what preceded this event, a Dodgers fan and a Giants fan wound up squaring off as people tried to make their way to the parking lot.
The Giants fan was game for this one, but he walked right into a pretty solid punch that planted him on his tail. He popped up looking for more but security arrived to break things up.
Check it out:
That's two pretty bad losses on the night for the Giants. Also, who owns a Joe Panik jersey? Really? That's the jersey you picked? Step up your game, chief.
MLB fan fights continue happening at an alarming rate.