Dodgers Fans Fight in Concourse at Dodger Stadium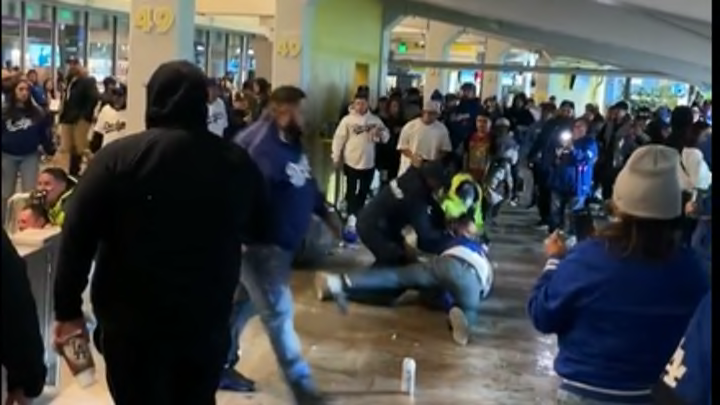 Baseball is back, baby! Never was that more clear than when footage emerged of two Los Angeles Dodgers fans brawling in the concourse at Dodger Stadium Tuesday night. When fights break out at Chavez Ravine, you know the season has begun.
Check this out:
This was a sprawling fight that spanned the width of the concourse and involved several people. I enjoyed how the combatants really explored the space, using all the area available to complete their masterpiece. Thumbs up. Idiots.
My favorite part is the cops coming in at the end and just putting their hands up to end things. The fighters had zero respect for the security guards and their efforts but as soon as the badges showed up, everything stopped.
The MLB season is here and Dodgers fans fighting are back.