Dodgers Fans Fought Each Other at Final Home Game of ALDS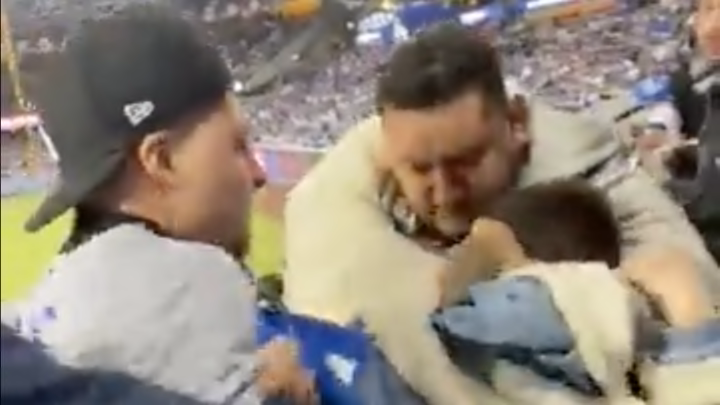 The Los Angeles Dodgers beat the San Francisco Giants, 7-2, on Tuesday night to even their ALDS series and force a Game 5. Meanwhile, in the stands there was a fight between Dodgers fans. It's unclear what set this off, but one guy seems lucky security was on the spot.
The guy in a jacket can be seen having words with a group as someone tries to hold him back. Then there's a shove and the jacket guy throws a couple punches at another jacket guy who tosses him. As he starts to get up a guy in a Julio Urias jersey comes in and hits him in the face. That's when security intervenes and bodies start flying.
This was not the first time that fans have fought at a Giants - Dodgers game this season. Nor the first time Dodgers fans have fought each other. Who knows what they will do for fun when the season ends.