Desmond Howard Sang About Big Penix Energy on 'College GameDay'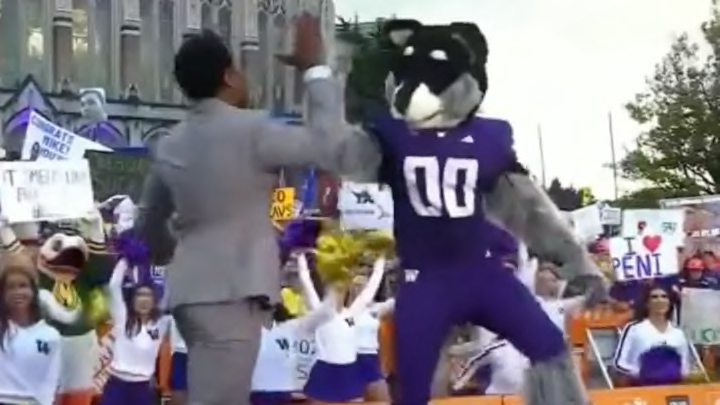 College GameDay was in Seattle today for the Oregon-Washington game, which features two of the better quarterbacks in the country: Bo Nix and Michael Penix Jr.
Since the Huskies are the home team, Nix did not get a special song written in his honor like the one Desmond Howard did for Penix, the deep-ball-loving southpaw. And really, that might be a blessing in disguise because Big Penix Energy might be memorable for the wrong reasons.
Again, that is Big Penix Energy so if you're hearing Big Penis Energy for some reason, that's on you and the bonk stick is coming. One can only imagine what Big Nix Energy would sound like. Probably remarkably similar.