Latest College Football Leads
Dan Mullen Will Recruit After the Season, Which Is Way Too Late in College Football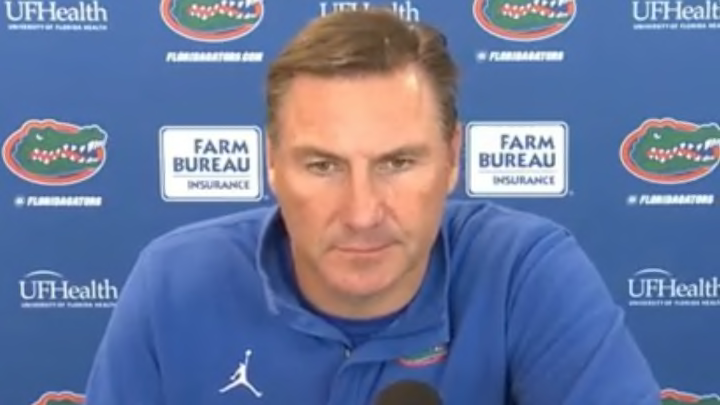 Dan Mullen, looking to recruit a new question. /
The top-ranked team in the nation, the Georgia Bulldogs, rolled over their unranked rival, the Florida Gators, on Saturday, 34-7. After the game Georgia coach Kirby Smart made a comment about how you should always be recruiting. The Tampa Bay Times turned that into a headline about why Georgia beat Florida. And then Paul Finebaum went on the ESPN College Football podcast and criticized Gators' coach Dan Mullen's recruiting record. Basically, Mullen got his butt kicked on Saturday and then spent Sunday having his recruiting reputation dragged through the mud.
Asked about that on Monday, he only made himself look worse.
When the season is over!? I think not. Everyone knows that you should always be recruiting. Always. Twenty-four hours a day. Seven days a week. Twenty-five hours a day if the clocks are being changed in either direction. (Recruit twice as hard for an hour if the clocks are being turned ahead.)
This is not going to help Dan Mullen's standing at Florida. If you're a college coach recruiting is just as much your job as preparing for the games. You're nothing without your players. You've got a program to sell and that doesn't stop because the season starts. Sheesh. Everybody knows that.
Here's a video that has helpfully put Kirby Smart's quote from the weekend alongside Mullen's quote today.
Mullen was 33-13 at Florida right now. However, the Gators are just 4-4 this season. So they might want to get on that recruiting thing because this season is over.