Laz Diaz Is Making Awful Calls, Ruining Opening Day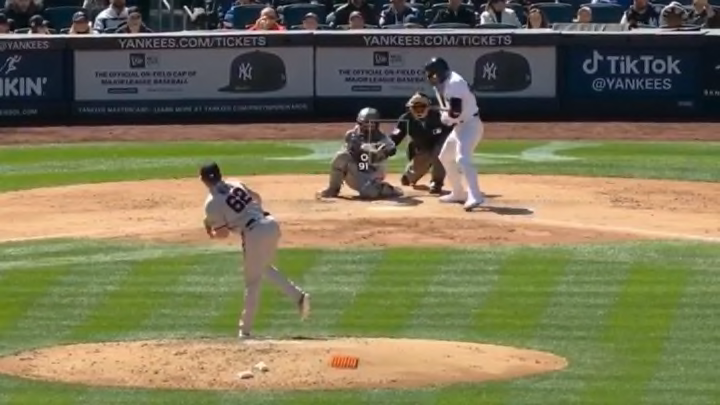 Laz Diaz has long been one of the worst umpires MLB has to offer. On Opening Day, he lived down to that reputation.
In the bottom of the sixth inning of the New York Yankees-San Francisco Giants game on Thursday, Diaz proved why people can't stand him. First, he stopped play to grab and pop a balloon that had floated into the infield. Then, on the next pitch with a 1-2 count, he run Josh Donaldson up on a pitch way off the plate.
Check it out:
Diaz is the enemy of fun and of competent umpiring. At least we know he's in midseason form on Opening Day.