Cris Collinsworth Told a Horrific Story About Tony Pollard Playing Tackle Football at 4-Years Old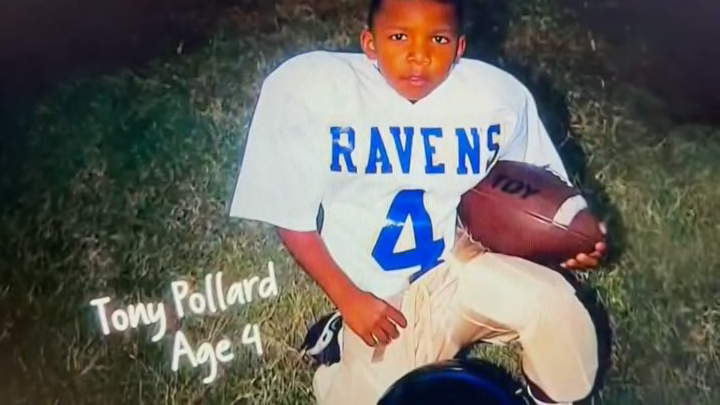 The Dallas Cowboys destroyed the New York Giants, 40-0, in one of the more lopsided games you'll ever see. With the game never in doubt, the second half was mostly about filling time for Mike Tirico and Cris Collinsworth, luckily, they had some material ready to go about a 4-year old Tony Pollard playing tackle football with older kids.
"His first tackle football experience was as a 4-year old. He's on the team with a bunch of 7-year olds, out there, and one of the first drills was that he had to tackle a whole line of people coming at him one at a time. He started crying wanting to go home and his dad said nope you can't quit. Make it through the year we'll let you leave. So at the end of the year he did. Then at age seven he came back to it and he said, Saved myself a lot of hits over the years with that. He was detailing this thing to where you were like oh my gosh this little 4-year old boy out there, but he loved it and he wanted to do it.
What can you even say about this? It's the kind of football story that people should find embarrassing, but Collinsworth and Tirico chuckled through it. Collinsworth briefly sounded like he understood how horrible this sounded, but then he got distracted by how tough this made Pollard sound and not how destructive this could have been for a small child. It's not actually funny that a child wants to stop doing something dangerous that probably hurts, but their parent makes them continue doing it. "He wanted to do it," is a laughable way to justify this.