Cowboys, Jets Fans Engage in Violent Brawl at AT&T Stadium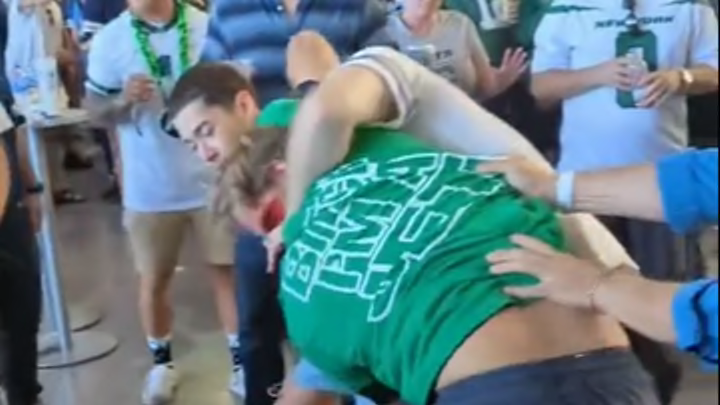 The Dallas Cowboys dominated the New York Jets 30-10 on Sunday in a thorough thrashing at AT&T Stadium. While the action on the field wasn't all that notable -- other than a terrible roughing the passer call -- the action in the stands was heated. Cowboys and Jets fans engaged in a violent brawl in the concourse.
Check this out:
And here's a look at some of the aftermath:
The Cowboys fan in the Dak Prescott jersey has been blooded on his left eye and appears to be getting the worst of this exchange. One Jets fan seems to be trying to break things up, but is only making it worse. The rest of the crowd appears to just be enjoying watching this. Except Jerry, who is just shaking his head at the madness.
The NFL is back and fans are fighting each other. All is right with the world.