Coronavirus Could Cost Networks Millions In Lost Sports Revenue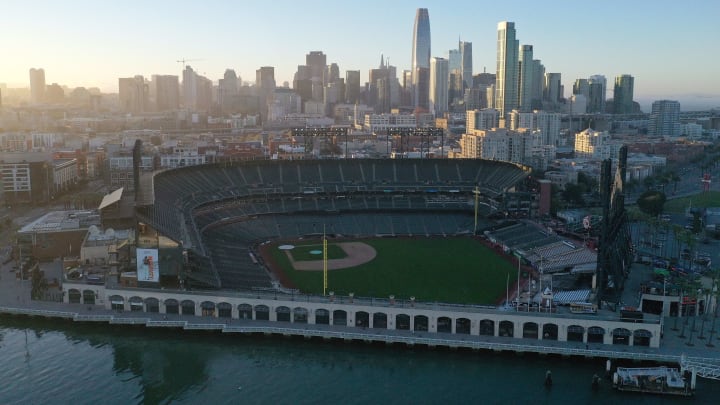 One of many stadiums that will remain empty for the foreseeable future. / Ezra Shaw/Getty Images
The sports world is still scrambling to pick its head up from the suspension and cancellation of nearly every major upcoming event of the spring due to the worldwide spread of COVID-19. Among those caught off guard are television networks, which have lost one of their greatest cash cows.
Live sports is television's great stabilizer. It took FOX from a UHF backwater to a network powerhouse in the span of a year. Take a look at your TV Guide (or whatever the modern equivalent is) and notice all of the gaping holes in today's television lineup that would have been taken up by live sporting events. So many of those events will no longer be played - college basketball's conference tournaments, live soccer from the other side of the world, Major League Baseball's spring training, and the push to the playoffs in both the NBA and NHL have all been wiped out.
The rights to broadcast those events live costs millions of dollars, which will are then (hopefully) recouped by a dollars racked up during those broadcasts. No games to show means no eyeballs on advertisers' products, which means money down the drain. Most sponsorship deals in professional sports include a "Force Majeure" clause which protects against "acts of God" such as blackouts, storms or, in this case, a pandemic wreaking havoc on the sports calendar. Networks will most likely be forced to refund the companies that have purchased ad time. If the cancellations continue to mount, those losses could expand exponentially.
For the cable sports networks, which rely on such events to sustain their schedules, the damage will be even more profound. With virtually no live sporting events for the foreseeable future, ESPN, FS1 and NBCSN, among others, will scramble to find anything to fill their lineup. For ESPN, that shouldn't be much of a problem, given the vast quantity of programming in the ESPN+ catalog, but for FS1, the task has been made harder after their suspension of all studio talk shows.
This comes at a time when cable networks -- ESPN in particular -- are struggling to attract new viewers in the wake of "cord-cutting," as more and more viewers are abandoning traditional cable television in favorite of Internet-based streaming TV services.
If there is a silver lining -- small though it is -- it's that ratings and demand should skyrocket whenever the leagues return to action. But the situation regarding COVID-19 has changed so rapidly that it's too soon to even guess when that may be. Regardless, the concerns of the television industry are less than secondary in a situation where everyone -- fans, teams, players, coaches, employees, officials, and the general public -- have lost a great deal, and we don't have the comfort of sports as a distraction from what has happened.