Coors Field Covered In Ice After Hail Storm
The field was covered with ice in late June.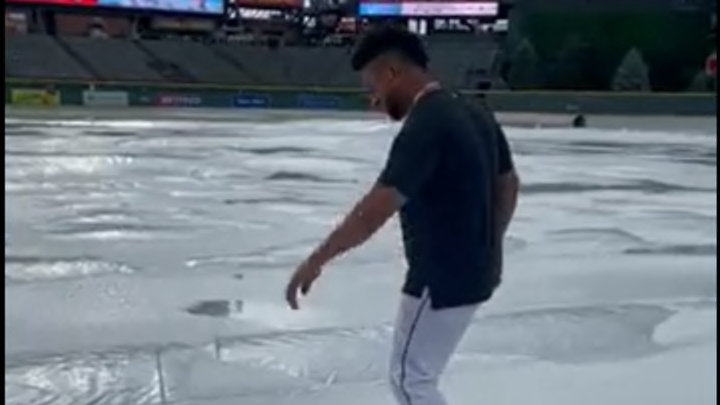 A massive storm passed through Denver on Thursday, as hail blanketed the city. It was so think it looked like the aftermath of a snowstorm. It caused a ton of flooding as well, but nowhere was the impact of the weather more obvious than at Coors Field.
Just hours before the Colorado Rockies were set to host the Los Angeles Dodgers, the skies were dark and hail was pelting the stadium.
The sheer amount of hail is absolutely staggering:
The field was completely blanketed in it. Elias Diaz and German Marquez were loving it:
Look at these shots:
That's not exactly what you'd expect to see before a Major League Baseball game in late June.
Given how poorly the Rockies' season is going -- they're 32-50 -- this is probably a nice distraction. Colorado has only won three of its last 10 games and on Saturday lost to the Angels 25-1.
It might have been better if the hail just took the stadium out of commission for the foreseeable future.