Another Controversial Call on 'Wheel of Fortune' Kept Someone From Winning $100,000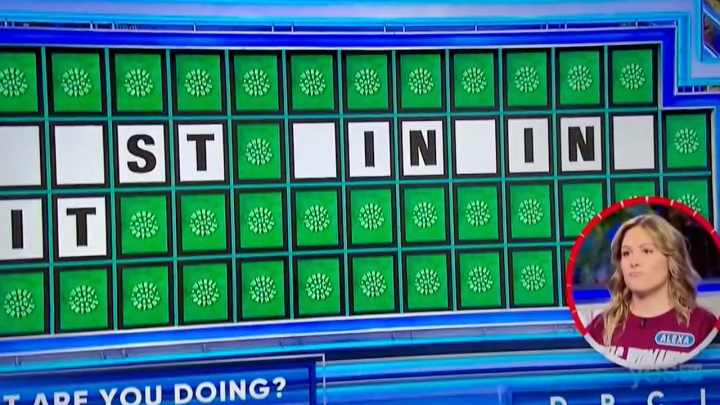 Alexa Hockstra made it to the bonus round on Wheel of Fortune on Thursday night. With eight of 13 letters on the board, she was not able to solve the puzzle to Pat Sajak's liking, but did she get robbed? The answer was "Just winging it," which sounds an awful lot like her first attempt here."
Whether you hear "just winging it" or "just winning it" probably depends on what you want to hear. All that matters is that Sajak didn't hear it so he stayed silent and Hockstra lost out on the huge $100,000 prize. The look on her face make you think she might have said it, but she accepted her fate and said, "So close." Either way, we clearly need instant replay on Wheel of Fortune.