Colts Alternate Uniforms Look Even Worse Than We Imagined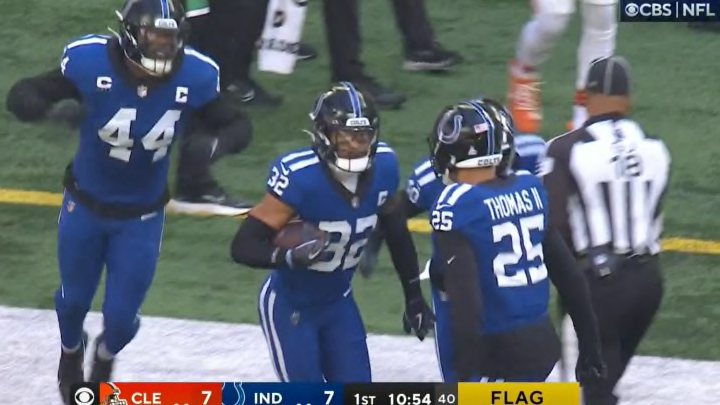 The Indianapolis Colts, allegedly /
Over the summer, the Indianapolis Colts revealed their new alternate uniforms for the 2023 NFL season and they looked terrible. In fact, they looked so bad an article was published on this very website lambasting the design and color scheme. Today the Colts debuted those uniforms for the first time this season and they look even worse than anybody could've imagined.
I mean come on. This is not the uniform of a serious professional football team. It looks like a high school knockoff of color rush uniforms. Or a Pac-12 After Dark special.
Everybody knows black doesn't go with blue. Not even a hi-def camera highlighting the objectively cool Gardner Minshew could help.
Just a horrible look. All that said, they appear to be helping as the Colts have already picked off Deshaun Watson and are keeping competitive despite losing Anthony Richardson for the year. So as ugly as it is, maybe Indy has some good karma invested in the uniforms.