Colts Mascot Blue Had the Perfect Reaction to OT Loss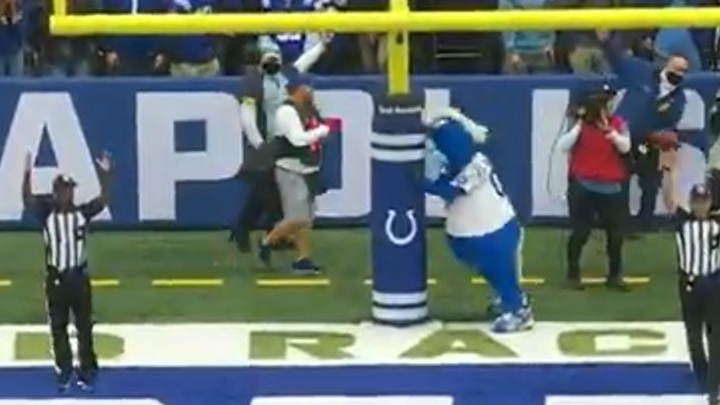 Indianapolis Colts mascot Blue reacts to Tennessee Titans game-winning field goal in overtime. /
The Indianapolis Colts had every opportunity to beat the Tennessee Titans on Sunday and wound up losing 34-31 in overtime. The Colts came up short in a game they had to win if they had any designs on winning the AFC South. Indianapolis' mascot, Blue, had the perfect reaction to the loss as Tennessee's game-winning field goal sailed through the uprights.
Keep your eyes on the bottom of the goal post:
Yeah, Blue, we feel you. This comes after Carson Wentz ended his streak of not throwing interceptions by producing what is possibly the worst in NFL history. Wentz threw another bad one in overtime just for good measure.
The Colts are now 3-5 and sit in second in the AFC South. They're in a really bad spot and Wentz completely fell apart on Sunday.