Colin Cowherd: Tua Tagovailoa Needs to Start Immediately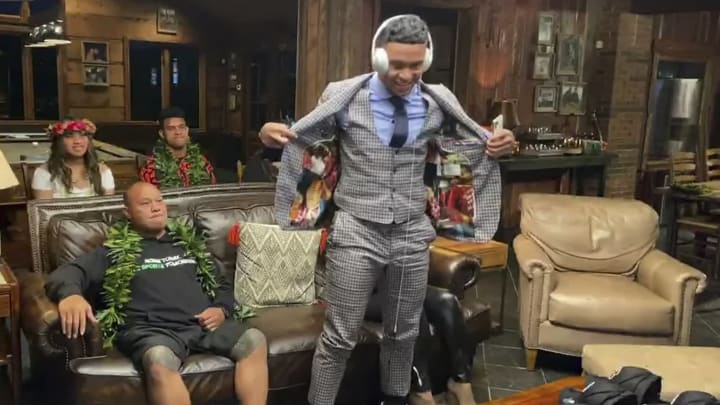 Tua Tagovailoa / Handout/Getty Images
Colin Cowherd is in favor of playing rookie quarterbacks. On today's edition of The Herd, Cowherd agreed with Bruce Arians, saying that Tua Tagovailoa should play immediately. In a recent interview, Arians said that "you don't learn anything holding a clipboard." While Census workers might disagree, Cowherd agrees with Arians that you need to throw rookies out there and see if they've got it.
Cowherd lays out a very good case for letting rookies like Tua play immediately. Better coaches, more college football-based schemes, and taking advantage of that rookie salary for as long as you can are just three of the reasons Cowherd favors letting a rookie play. Of course, there's always the other side. Warren Moon was on The Herd later and pointed to Patrick Mahomes as an example of waiting paying off.
With all due respect, I think Patrick Mahomes would have been pretty good if he started as a rookie. Peyton Manning started as a rookie. We immediately knew he was good. Kyler Murray started as a rookie and people think he could be an MVP candidate this season. Dak Prescott started as a rookie and won 13 games. Carson Wentz started as a rookie.
If you truly have a good rookie who is worthy of starting in the NFL, there are really only two advantages to sitting him. Your team will probably be worse overall and get better draft picks, and he can't get injured sitting on the bench. The Dolphins played Josh Rosen immediately, found out he wasn't the future of the franchise and now they've got Tua. Time to find out if they can spend some draft capital on another position in 2021.