Colin Cowherd on Jordan Love After First Preseason Game: Just a 'Game Manager'
Colin Cowherd is ready to write off Jordan Love's star potential.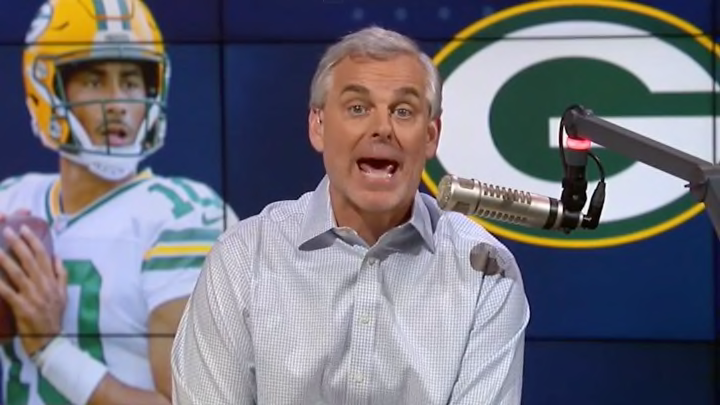 Colin Cowherd /
Jordan Love is embarking on his first season as the Green Bay Packers' quarterback, an opportunity that comes with a truly incredible amount of pressure. It's never easy being the guy who succeeds a future Hall of Famer. How about being the guy who succeeds the future Hall of Famer who succeeded the actual Hall of Famer? It is unreasonable to expect the Packers to go three-for-three on drafting, sitting, and developing superstar quarterbacks, yet those are the expectations Love is saddled with as he heads into his fourth NFL season.
Over this past weekend Green Bay played their first preseason game and Love was fine. He completed seven of his 10 passing attempts. He threw one touchdown but totaled only 46 yards with those seven completions. Opinions were varied on how this performance portends Love's season but Colin Cowherd was convinced-- convinced that Love was nothing special and simply a "game manager."
Love's situation is pretty weird because he feels like a rookie yet was drafted three years ago. He's played in several regular season games over that span but never under particularly ideal circumstances, whether he was forced into the top slot on the depth chart three days before kickoff because Aaron Rodgers got COVID or getting thrown into a losing game in the second half after an injury. He's played in enough preseason that it feels like he should've been better yet to draw a conclusion like Cowherd's from 10 passing attempts when preseason can barely be considered football anymore seems like a leap.
Gotta give it to Cowherd, though. He knows how to get the people going. As always. It feels like he's been stronger with the takes this summer than in years previous. Is it to get a reaction or does his takery become fiercer as he ages?
Not the biggest issue on The Herd recently but one that will get Packers fans all riled up.