C.J. Uzomah Pregame Speech to Jets: 'Their coach made this sh-t personal. Well f--k him and f--k them.'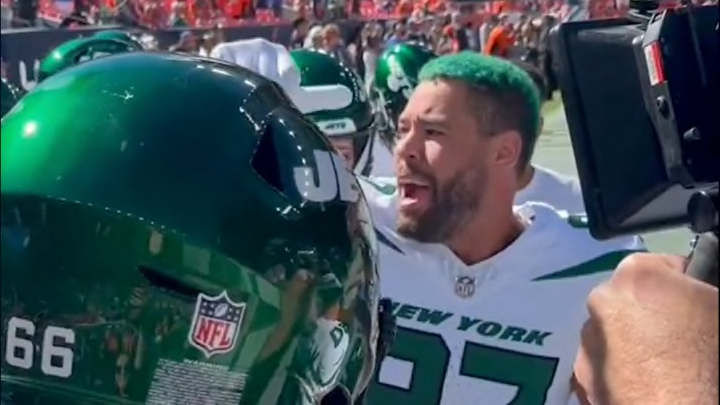 The New York Jets and Denver Broncos long awaited matchup finally arrived in Week 5. At least it was long awaited before Aaron Rodgers got hurt and the Broncos' season got off to a brutal start of their own. Still, Broncos coach Sean Payton talked sh-t during the preseason and people remember. Like tight end C.J. Uzomah who gave a rather personal pregame speech to his teammates before the game.
"Their coach made this sh-t personal. Well f--k him and f--k them. This ain't about them. It's about us getting back on the right track. Let's win this b-tch for Hackett!"
You may recall that Sean Payton called out Nathaniel Hackett by name over the summer while talking about how the Broncos were about to turn everything around.
"There's so much dirt around that. There's 20 dirty hands, for what was allowed, tolerated in the fricking training rooms, the meeting rooms. The offense. I don't know Hackett. A lot of people had dirt on their hands. It wasn't just Russell. He didn't just flip. He still has it. This B.S. that he hit a wall? Shoot, they couldn't get a play in. They were 29th in the league in pre-snap penalties on both sides of the ball."
This resulted in Aaron Rodgers
saying that Payton should keep his coach's name out of his mouth. Unfortunately, the teams are now a combined 2-6 so while it is personal, it's unlikely it will be entertaining.