Cincinnati Reds' First Highlight of Season is Dad Catching Foul Ball While Feeding Baby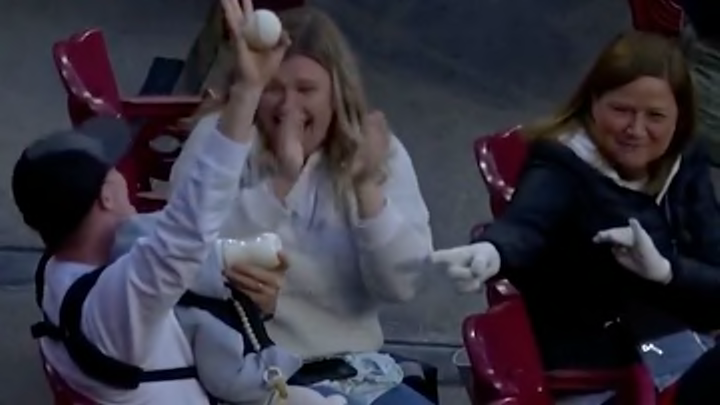 The Cincinnati Reds are horrible. At 3-14 they have the worst record in baseball. Three weeks into the season ever other team has at least twice as many wins as the Reds. The good news is that they just had their first highlight of the season last night. The bad news is it did not take place on the field. It was a dad catching a foul ball while feeding a baby.
Incredible. Expert-level dad-ing right there. Baby was not disturbed. Mom was proud. Good thing the Internet exists or no one would have seen it.
You'll notice this guy was surrounded by empty seats. See, the Reds' had an announced attendance of just 10,056 last night. The A's drew a thousand more people at their most recent home game. Yes, the Oakland Athletics, who somehow have half the payroll, currently lead the league in poor attendance, but the Reds seem poised to give them a run for their lack of money.
It seems that Reds fans have called the team's bluff. You may recall that two weeks ago Reds president Phil Castellini repeatedly told fans they had no choice but to root for the team, no matter how bad they were. Well, the team is bad and the fans are not supporting them.
Basically, if you're looking for a place to take your family where you can be outside and not be bothered by a large crowd, a Reds home game is the perfect option if you live in the Cincinnati area.