Latest NFL Leads
Worst Roughing the Passer Call Ever Negates Chris Jones Sack and Fumble Recovery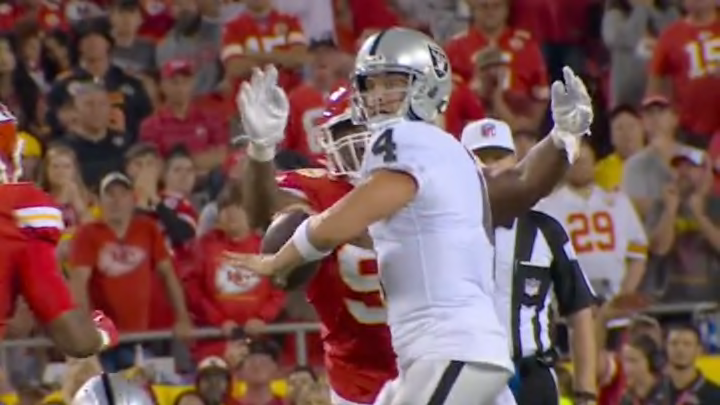 The Kansas City Chiefs were screwed by a horrendous roughing the passer penalty on Chris Jones during Monday Night Football. Late in the second quarter Jones came around the end and sacked Las Vegas Raiders quarterback Derek Carr from behind while stripping the ball. Jones recovered the fumble before they even hit the ground. The play was blown dead as Jones started to get up and run with the ball. And then a flag was thrown.
Jones was called for roughing the passer because his weight landed on Carr, but what was he supposed to do? Instead of Kansas City taking over with a minute remaining, the Raiders went on to kick a field goal.
UPDATE: After seeing the replays Troy Aikman said he hoped the NFL would "take the dresses off" after reviewing these calls with the competition committee.