Chris Jones Was Not Drinking Beer on Sideline During Chiefs-Texans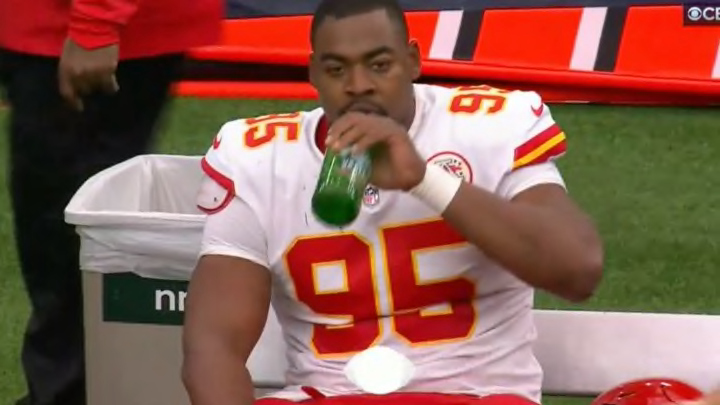 The Kansas City Chiefs went to Houston to play the Texans and (like a fellow playoff contender last week) struggled in the first half against the very bad home team. Patrick Mahomes' squad managed only 13 points in the first half and entered the locker room down by one point despite being two touchdown favorites entering the day.
The most attention-grabbing part of that first half of play for Kansas City was star defensive tackle Chris Jones looking like he was chugging a beer on the sideline. Really it looked like a Heineken. But it was merely water.
Very unusual to see a glass bottle on an NFL sideline. With all the very large bodies flying around on the field and occasionally into the sideline it seems like asking for trouble. But Jones needs his hydration!