Carli Lloyd Put USWNT on Blast For Celebration After Portugal Draw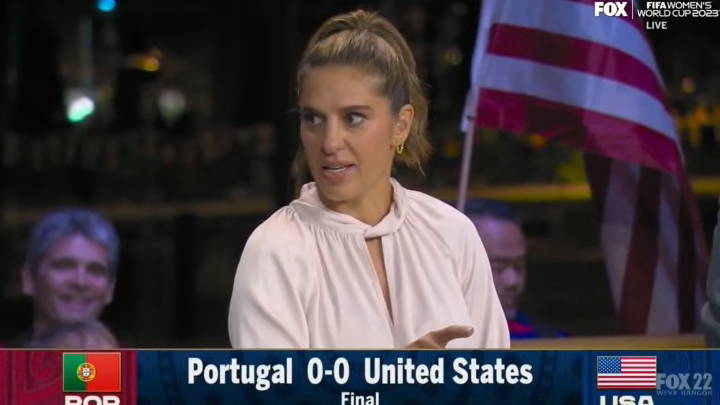 Carli Lloyd /
Very early on Tuesday morning in the United States, the US Women's National Team advanced to the knockout stage of the 2023 Women's World Cup. It was not the triumphant and dominant affair we've come to expect from the USMNT, though. Instead they barely limped through with a draw against Portugal, their second consecutive draw to close out the group stage. And it was a close thing, too; Portugal nearly scored the game-winner in extra time but the shot hit the post, saving Team USA from an early and embarrassing end to their title defense.
The players did not seem to care how things happened and instead were content to celebrate with fans afterwards. Former USWNT champ Carli Lloyd was not amused and slammed the team for acting that way after coming very close to getting eliminated altogether.
On the one hand-- a win is a win and their celebration is on par for a team that gets to advance in the World Cup. On the other, the USWNT comes with expectations that very few other teams are burdened with. Such is the way of things when a team is going for their third straight World Cup victory. Excellence is the standard and anything less is a disappointment. Lloyd is giving them that treatment.
It's actually pretty funny watching them dance around and take selfies with the giant 0-0 scorebug underneath. A lasting image if they exit the tournament early, which they absolutely will if they keep up this level of play. The USWNT needs to get a lot better if they're to make it much further and Lloyd, who was on the last two World Cup championship teams, knows it better than anyone.