Brock Purdy's NFL Success is Going to Kill His Parents' Hot Tub Business in Mesa, Arizona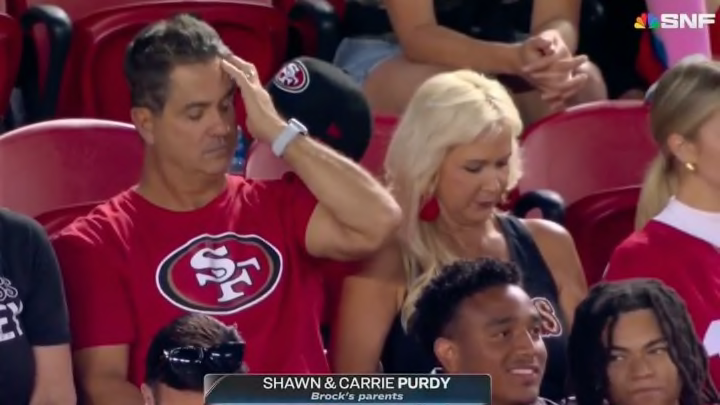 Brock Purdy and the San Francisco 49ers beat the Dallas Cowboys so handily on Sunday Night Football that I'm writing this sentence in the third quarter and not at all worried about it being accurate. Another thing I'm worried about is Brock Purdy's parents' hot tub store in Mesa, Arizona. The store is only open from 10am to 5pm on Friday, Saturday and Sunday and they close whenever they can't find someone to work if the 49ers are playing.
According to Melissa Stark, Shawn and Carrie Purdy have owned the Fantastic Spa Outlet for 25 years. And when the Niners play they put up a sign with Shawn's phone number and if someone contacts him about a hot tub purchase, he'll get back to them later.
Cris Collinsworth's amusement and confusion were apparent. "How many days a year do you need a hot tub in Mesa? Right? I guess business is good?"
What Collinsworth didn't mention is that this has to be killing the business. This is one-third of their business hours. How can the people of Mesa, Arizona and the surrounding service areass try out the hot tubs without access to the hot tubs? Did Brock Purdy consider the strain this would put on the family business when he decided to join the NFL?
The way Purdy is playing the Niners are going to be playing every Sunday from now until February. That's nearly half the available Sundays. I'm not sure how that can be profitable for Fantastic Spa Outlet.