Brock Purdy Trying to Hand the Ball Off to a Running Back Who Wasn't There is the Perfect Highlight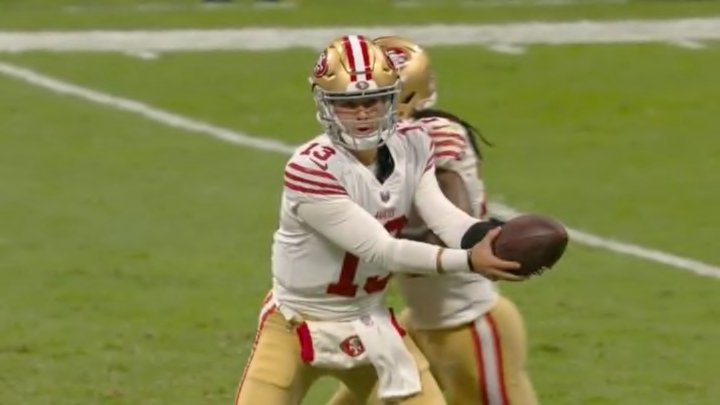 Brock Purdy was the final pick in the 2022 NFL Draft (Mr. Irrelevant), but with Trey Lance getting hurt and the San Francisco 49ers ending up in a couple blowouts, he's now seen the field in multiple games this season. The latest being the 49ers' win over the Cardinals in Mexico City on Monday Night Football, which included an incredible highlight. Purdy turned the wrong way on a run play and tried to hand the ball off to Jordan Mason, who was behind him at the time.
Oops! Joe Buck and Troy Aikman were clearly delighted, which is important in a lopsided game. If you don't have something like "Baby Bosa" handing the ball off to a ghost running back then what's the point of calling a game so long after it's over?