Brian Windhorst Knew Something Fishy Was Up With the Utah Jazz Before Rudy Gobert Trade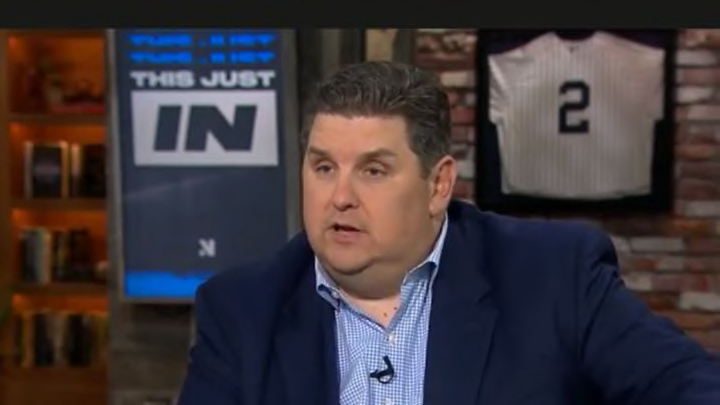 Brian Windhorst sent Twitter into a frenzy Friday morning with a long, winding tale of how something strange was going on with the Utah Jazz. The veteran ESPN NBA insider knew something was afoot, but couldn't quite spell it out. When the Jazz traded Rudy Gobert to the Minnesota Timberwolves Friday afternoon, Windhorst officially became the NBA's Nostradamus.
A minor trade on Thursday sent Windhorst's radar spinning. The Jazz traded Royce O'Neal to the Brooklyn Nets for a future first-round pick. On the surface, the deal made little sense. O'Neal might be Utah's best defender and is a solid starter on the wing. To surrender that for what will likely be a mid-round pick seemed strange. That said, it was a relatively small trade that didn't make waves, mostly because the drama surrounding Kevin Durant and Kyrie Irving sucked all the oxygen out of the room. But it sent Windhorst's antenna up.
Here's what he had to say about the situation hours before the Gobert trade was reported:
Tons of memes were created off of that segment. They're brilliant. Enjoy them.
But it turns out, Windy wasn't just being weird and, well, long-winded. He was right!
Danny Ainge has a playbook and he's now running it in Utah. With the Boston Celtics he dumped Kevin Garnett and Paul Pierce on the Nets in exchange for a motherlode of draft picks. He hired a young, inexperienced head coach, then blew things up in order to build something new with a ton of draft assets. Now he's doing it again.
Ainge hired Will Hardy away from the Celtics to be Utah's new head coach. He flipped O'Neal for a first-rounder and now he's dumped Gobert for a ton of picks and assets. Windhorst was absolutely right that Ainge is running the same playbook back.
Now Windhorst is implying the Jazz are getting ready to dump Donovan Mitchell next. Can the man go 2-for-2 and nail this again? Don't put it past him.
While Adrian Wojnarowski and Shams Charania may have the breaking news market cornered, Windhorst has firmly planted his flag as the NBA's chief speculation manager.