Twitter Loved Brian Windhorst's Performance of 'What's Going on in Utah?' on 'First Take' Today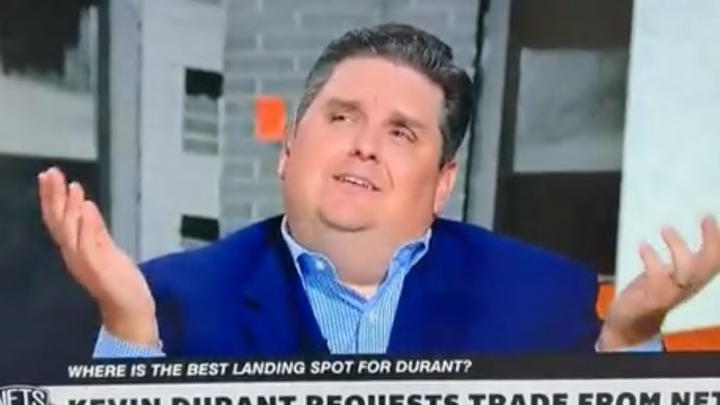 Brian Windhorst was on First Take this morning. It was during this appearance that he told the world about the biggest story in the NBA that no one is talking about. As of right now, after watching Windhorst vamp about it for two minutes, I still have no idea what that story is exactly, but good Lord what a performance.
Windy was absolutely on one here and people loved it. Windhorst was exploring the entire room with this monologue without ever raising his voice or leaving his chair. From the moment he first arched his eyebrow, closed his eyes and shook his head while saying there was a "very strange trade yesterday," well, it's like watching LOST for the first time. Except he's trying to get you to open your eyes to the possibility that something is amiss in Utah.
So what's *really* going on? That part remains unclear.
There's a lot to ponder and the quote tweets of the video were equal parts awe, admiration and amusement. Basically, Brian Windhorst was in his bag and the Internet was HERE FOR IT.
Danny Aigne, watch your step because Brian Windhorst is on to you, buddy.
UPDATE: Now in meme format.