Stefon Diggs Yells At Josh Allen After Failed Fourth Down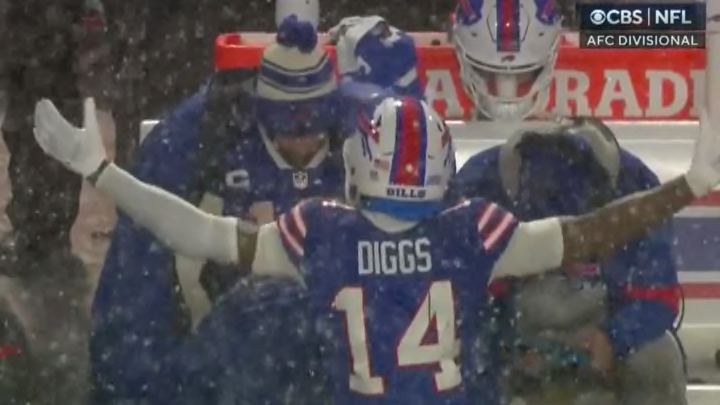 Stefon Diggs yells at Josh Allen /
It was a frustrating Sunday in Buffalo as the Bills came out totally flat against the Cincinnati Bengals in the NFL playoffs. Josh Allen and the rest of his talented team just did not show up, managing only 10 points through three and a half quarters against Cincy as the snow fell around them. In the fourth quarter, everything boiled over for Stefon Diggs as he shouted at Allen on the sideline.
The Bills had just failed a fourth down conversion in the red zone while down 27-10. It would have been a long shot to win if they had managed a touchdown but their failure essentially ended the game. The CBS broadcast showed Diggs throwing his arms up several times and yelling at his quarterback afterwards.
There is not anything more here than you think. There aren't cracks showing in the relationship between star quarterback and star receiver. It's just Diggs getting mad about losing a playoff game. An understandable reaction, if not one the Bills would've rather kept in the locker room.