Bills Return Kickoff For Touchdown on First Play Since Damar Hamlin Injury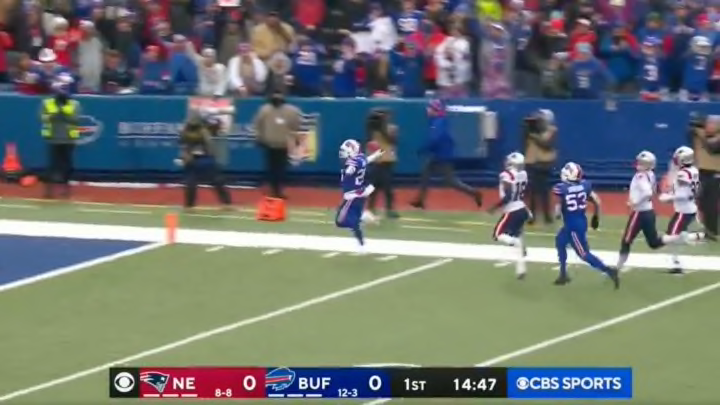 The Buffalo Bills took the field today for the first time since Damar Hamlin went down and had to be taken to the hospital. A lot has transpired since that day; most importantly, Hamlin woke up in the hospital and is already on the path to recovery. With Hamlin out of the danger zone the Bills were jacked up to play in his honor and wasted zero time in doing so.
On the very first play of the game, the New England Patriots kicked off. The Bills returned it for a touchdown. The crowd went absolutely berserk.
Sports, man. What are the odds?