Bears Fans Fight in Concourse at Soldier Field During Loss to Vikings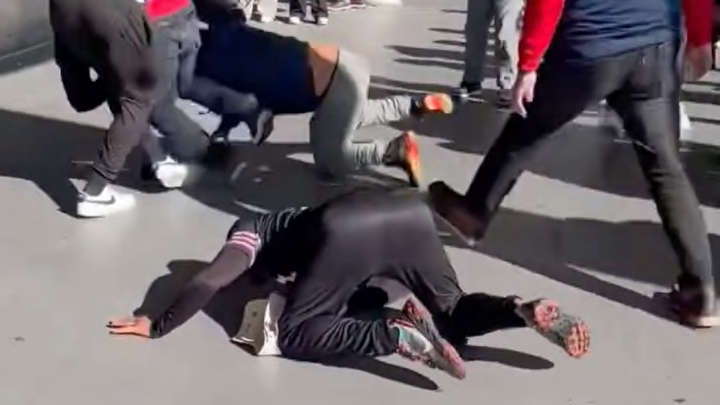 Chicago Bears fans gathered for another dire affair yesterday at Soldier Field. Justin Fields failed once again to get the offense going in the first half, then left with a gnarly injury. Everyone turned to their programs to discover their backup is someone named Tyson Bagent, then groaned when he was promptly strip-sacked and the Minnesota Vikings secured their 19th point of the game — a simply insurmountable total. The home side would ultimately lose 19-13.
Things are really bad for a fanbase that deserves better. The problems are myriad and serious and potentially far more expansive than the balm of Caleb Williams can fix quickly, especially if NFL defenses prove to be as difficult as the one Notre Dame trotted out in South Bend on Saturday night. One has to admire spectators for still showing up and showing out for home games but also wonder how many of them are gluttons for punishment.
Frustration and potentially liquid courage combined in the worst way possible yesterday as an alleged dispute about a public bathroom boiled over into potential criminal behavior. The person who captured footage of the melee helpfully tagged both Barstool Sports and Worldstar and once that happens, it's everywhere.
NFL fans. Always willing to drop big coin on tickets and marked-up beverages. And to drop the gloves at the slightest sign of disrespect.