Barstool Big Cat Heartbroken About Kristin Cavallari and Jay Cutler Getting Divorced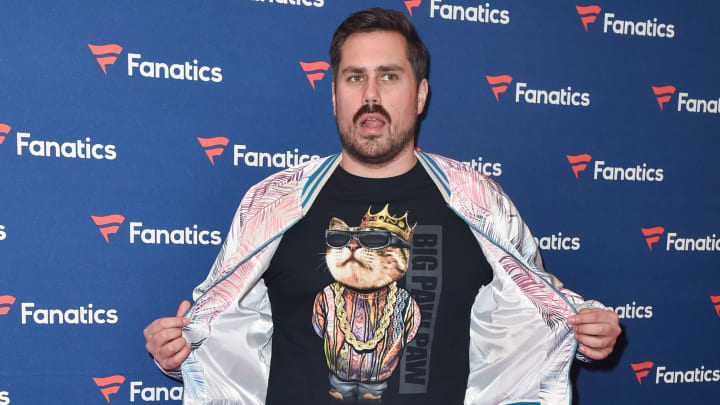 Dan Katz. / Aaron J. Thornton/Getty Images
Sometimes there are celebrity couples you just always pull for. They may occasionally say stupid things on TV or post annoying photos on Instagram, but you just can't help but root for them as they attempt to navigate this crazy world in the bright spotlight fame creates.
For Barstool Sports personality Dan "Big Cat" Katz, that couple was Kristin Cavallari and Jay Cutler. Like the rest of us, he was shocked, heartbroken and disappointed to learn the couple has decided to call it quits after 10 years of marriage.
After Cavallari announced the separation on Instagram, Big Cat took to Twitter to relay his feelings on the matter. It pretty much encapsulates how we all feel right now.
The Chicago native has always been a big Smokin' Jay guy, dating back to when Cutler was slinging the pig skin for Big Cat's squad, the Chicago Bears. But his love for the couple goes deeper than Cutler's past with the Bears. He live-tweets during "Very Cavallari" broadcasts, a reality show that follows the couple's life, and routinely discusses their social media posts on his social media handles.
The question I have is, who keeps Big Cat as a friend post-breakup? It's tough, but you gotta lean towards Cutler. He was Big Cat's first love in the relationship and you typically stick with that person post-breakup. Big Cat is a loyal guy and I have to assume that, as hard as it will be for him, he'll focus his attention on "Cutty" and ignore "K-Cav" moving forward.
Guess we have our answer.