Australian News Anchor Completely Loses It During Guest's Zoom Background Failures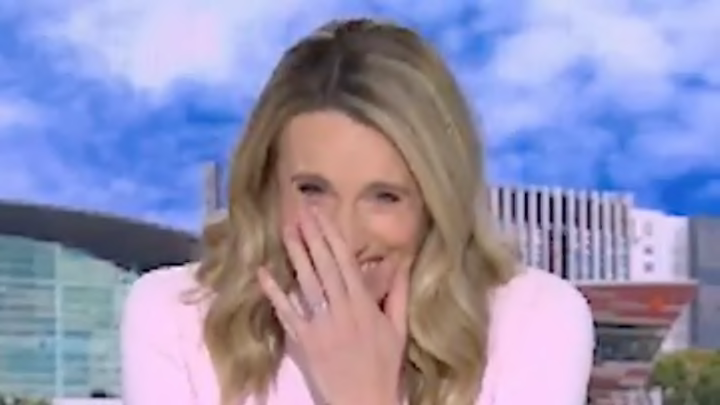 Poor Mark Borlace. All he wanted to do was join Australian TV channel 9 News Adelaide and share his perspective and expertise gained from his work for the Royal Automobile Association with anchor Alice Monfries. Only to be thwarted by a technological snafu.
Despite his best and multiple efforts, he could not negotiate getting a professional Zoom background to watch over his hit.
It was an entirely unproductive exercise but did create a nice blooper for the station to share on social. One that featured Monfries just losing it.
You rarely see that ferocious of laughter outside of an Everybody Loves Raymond rerun or reading a Dave Barry column. Still nowhere close to the magic of lawyer cat but enjoyable nonetheless.