Adam Schefter: Green Bay Packers Changed Aaron Rodgers' Mind Over the Weekend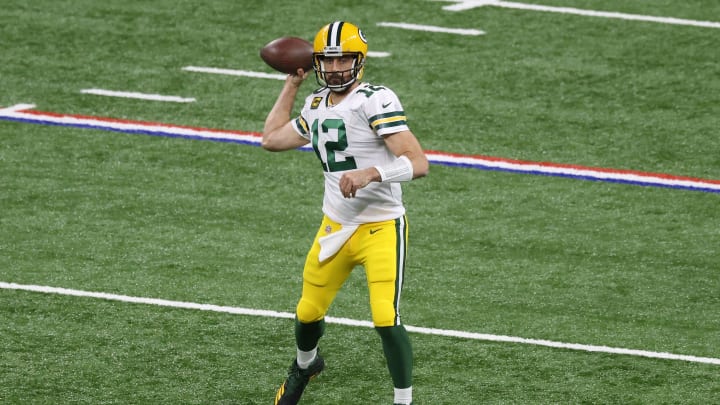 Green Bay Packers v Indianapolis Colts / Andy Lyons/Getty Images
Aaron Rodgers and the Green Bay Packers have come to a new agreement that will bring him back into the fold for the 2021 season. It was no sure thing, either. Rodgers was apparently ready to sit out next season entirely before the Packers put on a full-court press to convince him to return to the fold over the weekend.
ESPN's Adam Schefter was all over this story, here are the details he had:
NFL Network's Ian Rapoport also weighed in:
What does all of that mean? Well it's hard to say until everything in finalized, but essentially Rodgers was looking for control over his future and it appears he's gotten it.
Rodgers was under contract through the 2023 season, now that year has been wiped off. So he's still under contract through 2022 (as far as we know), but the Packers will come to some sort of resolution after this season. What that is will likely depend heavily on how the season goes.
The "concessions" here might be that the Packers could cut him, but they may also be agreeing to trade him after the 2021 season if he's still unhappy.
Additionally, it appears the team has added "mechanisms" that would address Rodgers' issues with the team. Whatever that means.
So this makes it all but official, Rodgers is going to get his last dance with the Packers.