Latest NFL Leads
Aaron Rodgers' New State Farm Commercial Might Have Violated NFL COVID Protocol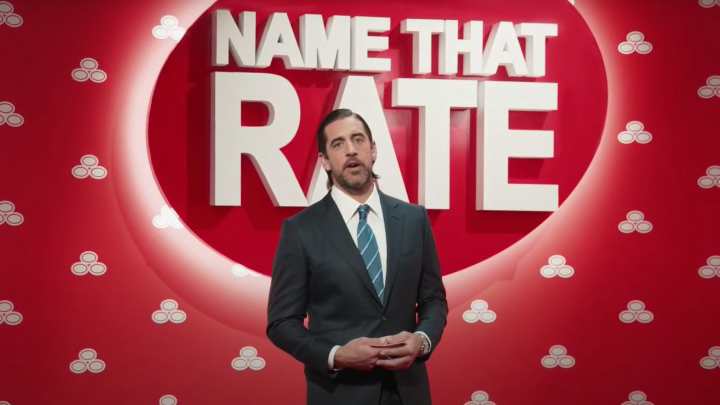 Aaron Rodgers /
The world found out Aaron Rodgers was unvaccinated yesterday, sparking an outpouring of criticism levied at the star quarterback for intentionally misleading everybody outside the Green Bay Packers facility about his vaccination status for a few months. It also led to a host of questions and concerns about whether or not Rodgers has been following the NFL's COVID protocol for unvaccinated players.
If Rodgers has been following protocol to the letter, then there's no controversy. But if he has not and the Packers have not been disciplining him because he's Aaron Rodgers, well, that's a problem. It has led to a host of both amateur and professional investigative reporting into the QB's public appearances to see if he's been following the rules.
As you could guess from the headline, we have a possible infraction on our hands! According to the NFL's rules laid out in June for unvaccinated players, those who do not receive the vaccine cannot participate in endorsement opportunities of any kind during the season. Rodgers is famously a spokesperson for State Farm. State Farm released a new commercial with Rodgers in early October, riffing off his brief tenure as the Jeopardy! host over the summer.
It's an amusing commercial. But if Rodgers recorded this during the season, he violated COVID protocol. This is one of the more minor infractions on the list, but it's still fine-worthy and you can bet the NFL will be looking into it.
It probably won't amount to anything, though. Rodgers pulled the wool over the eyes of the general public but both the Packers and the NFL were aware of his unvaccinated status since he reported to camp. Reports from yesterday suggested he's been following the appropriate protocol when inside the Packers' facilities. Unlike, say, Cole Beasley, Rodgers does not seem to have a bone to pick with how the treatment differs between vaccinated and unvaccinated individuals. He just didn't want to deal with the public backlash and that's why he said "Yeah, I'm immunized" back in August. But if he did record this commercial during the season, it'll be a fine heading his way.