We Love This Insane Aaron Rodgers Conspiracy Theory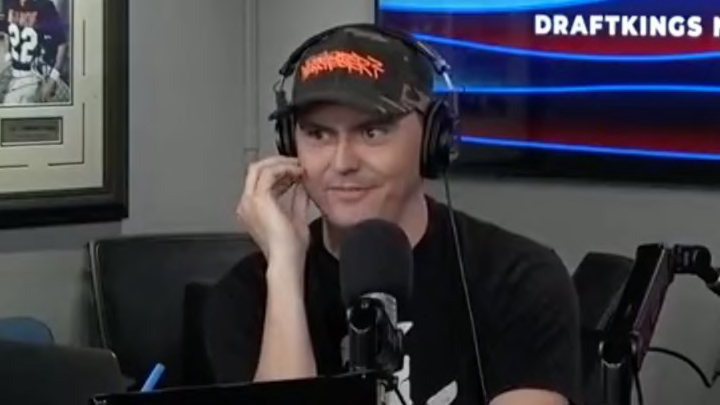 Aaron Rodgers will soon be starting at quarterback for the New York Jets and if you think you or anyone else on God's green Earth has the capacity to stop him, then I would strongly advise that you prepare yourself for an unwinnable ground war against our most courageously convicted athlete. The simple facts of the matter is that he tore his Achilles just four plays into the year and he'll soon be a medical marvel that turns the very concepts of science and medicine on their head.
Or will he? Or more importantly, did he really tear his Achilles?
This morning, agent of chaos Billy Gil floated a conspiracy theory that could help explain everything. If it were in anyway true, but there's no way it could be, right?
"Is it crazy to wonder if he (Aaron Rodgers) never actually tore his Achilles?" Gil asked. Even though everyone involved understands that it is, in fact, very crazy, we were treated to a full blown Pepe Silvia explanation. One which, if you don't think you're ready for, it may be best to sit down.
The Dan Le Batard Show with Stugotz is a fun show staffed by a lot of people on record that they have fun so there's no need to engage with this little brain exercise with anything other that whim and whimsy. One gets the sense that given a full half-hour The Duke could have fleshed this one out to world-class fable. That's how one becomes The Guardian's sixth-most respected NFL voice.
All of this sounds very interesting and certainly something Pablo Torre could find out about.