This Might Be the Dumbest Thing 'The Dan Le Batard Show with Stugotz' Has Ever Done — And That's Saying Something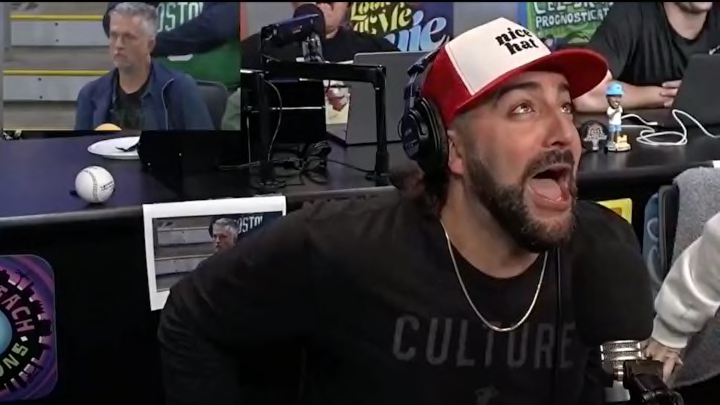 TNT cameras captured a dejected Bill Simmons in the crowd during his Boston Celtics' Game 7 loss to the Miami Heat in the Eastern Conference Finals and it became as rewatchable a scene as the one in Heat where Robert De Niro is reading a book about metals. The Dan Le Batard Show crew, who support a different kind of Heat, saw it on The Big Lead or the million other places it showed up online and wanted to do something with it, but had to delay the bit because their studio lost power or David Samson slashed the video budget or something. But they were simply getting to 'em as they delivered on the gag today.
Be forewarned: what you're about to see is sheer, unadulterated nonsense. Something an ESPN executive will see and wonder about an alternate universe where they slapped this on News the day the NBA Finals began.
You will probably laugh, though.
Kids today simply do not know the excitement that could come with praying a screensaver perfectly into a corner. Unless they've watched The Office.
Shortly after this, the guy who played Mose joined the show so an ever-expanding staff could drink his tears.
This is how you produce, folks. It's something that can't be taught and some people are just born with it.